Blue is one of the most abundant colors, examples like sapphire, turquoise, aquamarine, and azure help to emphasize that varied and gorgeous blues are all around us. Plus incorporating something a little chilly into your look is just the right seasonal touch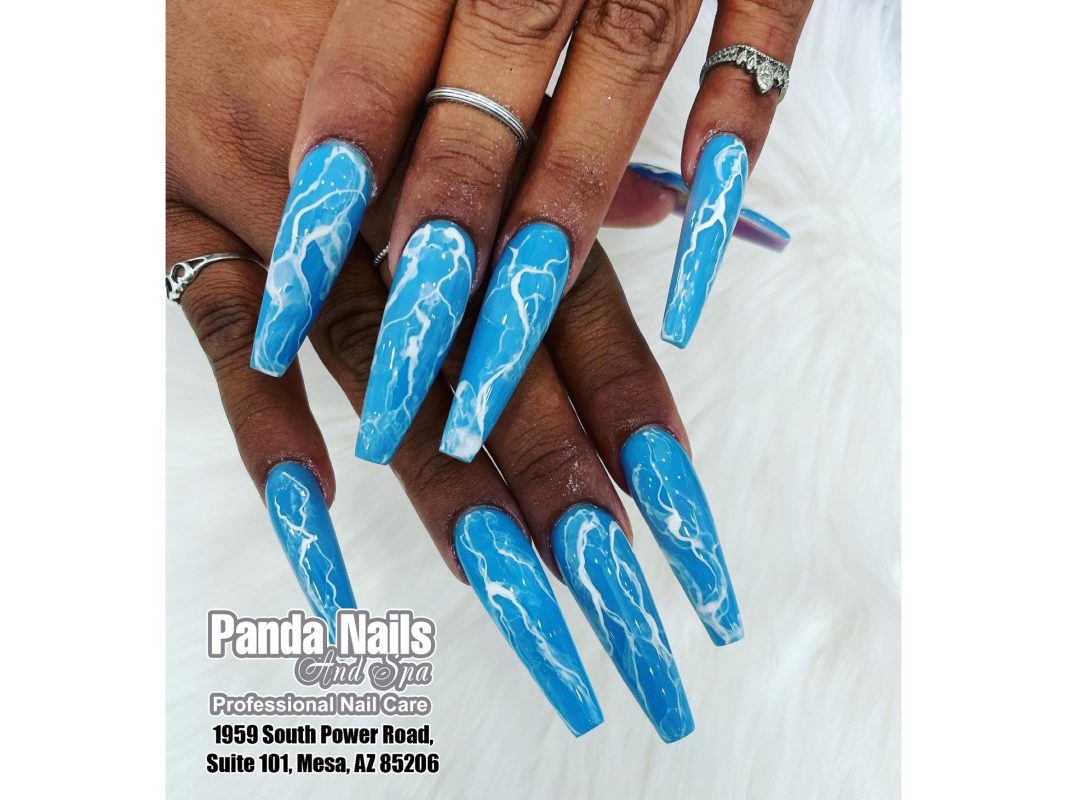 The abundance of blue is probably one of the reasons that the color is so popular, and also nearly universally flattering, nearly everyone looks good in blue, and most people can pull off multiple shades of the color. It works perfectly as an accent color but can also serve as the dominant shade; in other words, it thrives whether it's in a strong supporting role or taking center stage.
Panda Nails and Spa | Nail salon Mesa 85206 | Panda Nails and Spa in Mesa
Address: 1959 South Power Road, Suite 101, Mesa, AZ 85206
Phone: 480-219-6757
Email: khangk5@yahoo.com.vn
What Is The Process Of Dipping Powder?
Nails are filed, shaped and cleansed. The nail plate is brushed over with a bond polish to make sure the color sticks, and followed with a base coat. Then, one fingernail is dipped into a jar of highly pigmented powder in your chosen color.
The process is repeated a couple of times depending on the color and product to achieve your desired look. Then, the rough, powdery layers are transformed into a smooth, glossy finish once a sealant is applied. The best part: Unlike the classic gel manicure, dip nails dry in seconds — no UV lamp or dryer required.
While some girls love their nails to be neutral and quite low-key, others love their nails to be eye-catching and unique. If you are into trying something new, then you have to try this design. Please call for appointment