Welcome to Nail Stop in Marietta,Georgia 30067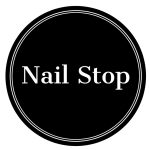 Listing Title:
Welcome to Nail Stop in Marietta,Georgia 30067
Short Description:
Nail Stop is a new eyelash extension kit that can save you time, hassle, and money. Nail Stop includes everything you need to get started. Don't waste your time and money going to a salon. Get started now!
Description:
Nail Stop was established with the goal of providing our valued customers in Marietta, Georgia 30067 with the most up-to-date nail trends as well as the greatest cosmetic services.
Safety and sanitation are always major priority at Nail Stop. Before being reused, all implements, equipment, and electrical instruments are properly cleaned and subjected to an approved sanitizing and disinfection process. Buffers and files are only used once before being deleted. All pedicure techniques are done with a liner to safeguard your feet. All items used at Nail Stop are from well-known manufacturers, in addition to the basic hygienic standards.
Visit us today to find out why the citizens of Marietta, Georgia chose Nail Stop as their favorite!
Send Message to listing owner