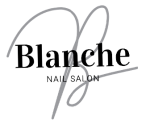 Description
Let's visit, have a relaxing time, and become prettier after enjoying high-end services at one of the best Nails Salons in Chattanooga: Blanche Nail Salon
Conveniently located in Chattanooga, TN 37409, our nail salon is proud to deliver the highest quality treatments to our customers.
Blanche Nail Salon is always up-to-date with the latest technology and trends in the nail industry. With years of experience, we take pride in doing a great job. Our staff always works with their talent and passion. You would be treated carefully and thoroughly at any time. Since our doors opened, we strive to provide each and every client with the most enjoyable and relaxing manicure and pedicure services available.
Our nail salon understands that Safety and Sanitation are key to your peace of mind. Our implements are medically sterilized and disinfected after each use. Buffers and files are used only once then discarded. All pedicure procedures are done with liner protection. And above all, staff are trained to follow a proper sanitization protocol that puts the client's hygiene as the number one priority.
Come to us and enjoy the most wonderful moment.
Send Message to listing owner