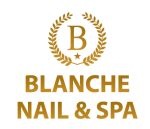 Description
Located conveniently in Louisville, Kentucky 40241, Blanche Nail & Spa is the ideal nail salon for you to immerse yourself in a luxury environment.
Our nail salon takes pride in providing our valued customers all good services and top-high quality products as well as materials. You can find all nail-related services, from Manicure, Pedicure to Dip Powder. At Blanche Nail & Spa, a wide choice is provided to customers, so you can use any services that you like. All of our services are at decent prices, so there is no hesitation when you use one or even more services at our salon.
[caption id="attachment_14658" align="alignnone" width="613"] Blanche Nails & Spa | Nail salon 40241 | Best salon that you can trust in Louisville [/caption]
Sanitation is always on top of our priorities. We strictly implement the sanitation guidelines for beauty spas to ensure clients' safety. Along with the standard hygiene procedures, all the products we use in the salon are from the most famous manufacturers. That would bring the highest quality services for clients.
Visit us today and experience the combination of luxury and elegance. Our nail salon looks forward to seeing you!
Send Message to listing owner