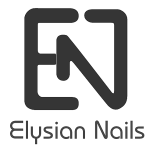 Description
Are you looking for a nail salon to rejuvenate your beauty? Visit our nail salon, which is conveniently located in Neenah, WI 54956.
After a hard-working day and you want to treat yourself to a relaxing and comfortable place, Elysian Nail Spa is the ideal destination. Our elegant nail salon will create an ideal space for you to escape from all the stresses as well as tiredness to enjoy the most comfortable moments. We offer a wide range of services such as Manicures, Pedicures, Dipping Powder and so much more. Our experienced staff will help you determine the best services for your needs.
Our nail salon understands that Safety and Sanitation are key to your peace of mind. Our implements are medically sterilized and disinfected after each use. Buffers and files are used only once and then discarded. All pedicure procedures are done with liner protection. And above all, staff are trained to follow a proper sanitization protocol that puts the client's hygiene as the number one priority.
Come to Elysian Nail Spa and enjoy the most comfortable moment.
Send Message to listing owner