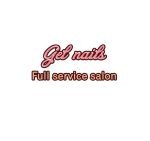 Description
Located conveniently in Jackson Township, NJ 08527, Gel nails are the ideal nail salon for you to immerse yourself in a luxury environment.
Our relaxed nail salon provides a welcoming and luxurious space for clients to feel truly pampered, whilst experiencing a level of sophistication. Our philosophy has always been client-focused – ensuring that our clients are listened to and their wishes met – whilst keeping ourselves at the cutting edge of style and technique.
We understand that Safety and Sanitation are key to your peace of mind. Our implements are medically sterilized and disinfected after each use. Buffers and files are used only once then discarded. All pedicure procedures are done with liner protection. And above all, staff are trained to follow a proper sanitization protocol that puts client's hygiene as the number one priority.
Come pamper yourself and experience the ultimate service. Call Us to set an appointment, or just walk in any time.
Send Message to listing owner