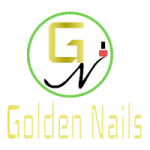 Description
Have a relaxing time and be more beautiful after enjoying high-end services at Golden Nails! Located conveniently in Golden, Colorado, zip code 80401, Golden Nails is proud to deliver the highest quality for each of our services.
At Golden Nails, you are able to immerse in a cozy and luxurious space, reduce your stress of work, and forget all the life's pressure. Our valued customers will be satisfied with all services by our friendly, passionate staff. We always try our best to upgrade all services and give you the best moment.
Golden Nails understands that Safety and Sanitation are very important to its customers. Our implements, equipment, and electrical instruments are always thoroughly cleaned and subjected to an approved sanitizing and disinfecting process before being reused. Buffers and files are used only once, then discarded. All pedicure procedures are performed with liner protection. Our staffs were trained to follow a proper sanitization protocol that puts our customer's cleanliness as the number one priority.
Enjoy our wide range of services in a cozy and luxurious environment. We look forward to serving you!
GOLDEN NAILS
Address: 710 Golden Ridge Rd Unit 108 Golden, CO 80401
Phone: 303-278-0394
Email: goldennailsspallc@gmail.com
Google Map: https://g.page/r/CV_XGHqh3n2wEAE
Website: https://goldennailscolorado.com/
[caption id="attachment_16074" align="alignnone" width="580"] Golden Nails - Best nail salon Golden for everyone[/caption]
Send Message to listing owner