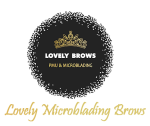 Description
Hello everybody!
My name: Xuan Thuy Nguyen
My English name is Tina Nguyen
I have micro pigment makeup license from Oklahoma State.
Besides my license. I have been trained by a lot of popular masters who live in USA and Masters who live out the country.
Our Services: 1. Microblading brows: for a long time working and experienced on a lot of clients, a different type of skins. We perform successful NANO MICROBLADING BROWS: is with extremely thin natural hair strokes. Your brows will look like real eyebrows after microblading2. OMBRE POWDER BROWS: We can perform ombre powder eyebrows it looks very natural..(if you look close up, you will see a lot of small dots from dark at the tail and lighter toward the front). That makes the brows look very natural, not like traditional tattoo brows.
The best thing about ombre eyebrows. We can gently push the pigment inside skin without damaging surface. So they will look very soft and very natural right after they're done, may cause a little flaking. And heal from 4 to 5 days, color holds 95% of the time.3. THE COMBINATION OMBRE AND MICROBLADING is the best result for people who want natural shape eyebrows. And don't want to fill in brows any more ... wake up and makeup is done.
4. Besides that: we offer JUICY LIP BLUSHING. We can adjust the border bigger or smaller and sharper. To create your perfect lip shape. A Different way to do than traditional lip tattoo. We use the best skill to push the pigment in the second layer skin without damaging the surface. That way your lips will not swell. Will not hurt, no need for downtime, you will heal from 4 to 6 days, and the color will look fresh. We can match any color lipstick that you like.5. Eyeliner tattoo: eyelash enhances, natural eyeliner, design eyeliner. We have the best technique that won't hurt, nor swell too much, very clean looks good right after we are done. Looks like regular eyeliner no need for downtime. We always do our best to serve you. If you have any question, feel free to ask Tina Nguyen 918-351-4828. She will be happy to help you. Thank you.
Eyebrow Bar Muskogee, Eyebrow Bar 74403. Microblading brows: for a long time working and experienced on a lot of clients, a different type of skins
Call Lovely Microblading Brows to make an appointment today! We are always ready to serve our valued customers!
[caption id="attachment_16232" align="alignnone" width="604"] Lovely Microblading Brows for people in Muskogee, OK | Microblading 74403[/caption]
Send Message to listing owner