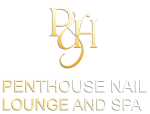 Description
Located conveniently in Wichita, KS 67207, Penthouse Nail Lounge and Spa is one of the best nail salons in the area. Our nail salon would bring you the most memorable and wonderful time when using our services.
After a hard-working day and you want to treat yourself in a relaxing and comfortable place, look no further, Cali Pro Nails is the ideal destination. We have a wide range of nail & beauty services such as Mani, Pedi, Waxing and so much more which are done by our experienced technicians at a reasonable price. Come to our nail salon, you will be pampered by our talented hands with beautiful and stylish interior decoration.
Especially, understanding that customers always appreciate cleanliness and safety when coming to a nail salon, we ensure beautiful and healthy nails for each client. The instrument after use is sanitized carefully and wrapped tightly to protect it from infection. Above all, we place the highest emphasis on cleanliness, and all the technicians are trained to adhere to the strictest sanitation standards.
Let your worries behind and pamper yourself at Penthouse Nail Lounge and Spa.
[caption id="attachment_16200" align="alignnone" width="562"] Penthouse Nail Lounge and Spa | The best nail salon in Wichita, KS | Nail salon 67207[/caption]
Send Message to listing owner