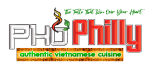 Description
Relaxing ambiance, delicate food is what you are looking for in a Vietnamese dining experience? Then come to our restaurant in Essington, PA 19029, and enjoy the unique dining experience.
Pho Philly is a full-service restaurant that features a variety of special dishes with delicate sauces and traditional Vietnamese cuisine made only with the freshest ingredients. So, whether you are looking for that one special dish you've tasted in your travel or just a simple, relaxing dining experience with a Vietnamese ambiance, Pho Philly is the place to experience it all!
Our mission is to satisfy our guests with the best food quality, excellent service, and great value while providing a pleasant and clean ambiance for an unforgettable dining experience. At Pho Philly, in addition to providing delicious food, we always welcome customers with a friendly serving attitude and professional style so as to bring customers the best impression.
Come see us and find out about all the delicious treats we have for you!
[caption id="attachment_16221" align="alignnone" width="800"] Good choice for weekend | Best Vietnamese Restaurant 19029[/caption]
Send Message to listing owner