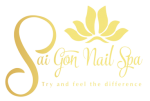 Description
Sai Gon Nail Spa located conveniently in Daly City, California 94015, our nail salon is pleased to provide a clean and welcome atmosphere, which will make you freely enjoy the relaxed moments and escape from all of life's pressure to make the most of a wonderful time.
Our goal is to create a relaxing and clean environment so that your experience with Sai Gon Nail Spa is more than simply a "trip to the nail salon." We want to make sure that you're so satisfied that you keep coming back for years to come.
[caption id="attachment_13435" align="alignnone" width="551"] Sai Gon Nail Spa - Trusted place for nail care in Daly City, CA 94015 - Nail salon 94015[/caption]
We routinely follow the sanitary standard that sets us apart from other places. Buffers and files are used only once then discarded. Paraffin waxed is also never recycled for another use. All pedicure procedures are done with liner protection. And above all, staff are trained to follow a proper sanitization protocol that puts clients hygiene as the number one priority.
Come to us now and enjoy the wonderful atmosphere.
Send Message to listing owner