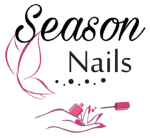 Description
Located conveniently in Bloomington, Minnesota 55420, Season Nails is the ideal nail salon for you to immerse yourself in a luxury environment.
Our nail salon offers the highest quality, most enjoyable manicure and pedicure services in Bloomington, Minnesota. Since our doors opened, we strive to provide each and every client with the most enjoyable and relaxing manicure and pedicure services available.
As you enter Season Nails, you are greeted by our friendly staff that is highly skilled Nail Technicians, devoted to your personal care and complete satisfaction, rejuvenating your feet and hands.
Our nail salon understands the importance of maintaining a healthy, safe environment for all of our valued guests. That is why we clean, disinfect and sanitize all of our instruments and equipment for all services and treatments. We pledge to adhere to the highest industry standards.
We look forward to seeing you in our nail salon to allow us the opportunity to bring out the beauty in you!
[caption id="attachment_16185" align="alignnone" width="426"] Season Nails in Bloomington | Nail salon 55420[/caption]
Send Message to listing owner