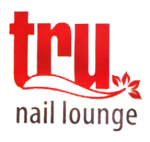 Description
If you are seeking a nail salon where helps you to rejuvenate your beauty, Tru Nail Lounge is the ideal destination! Located conveniently in Seattle, Washington 98116, our nail salon is proud to deliver the highest quality treatments to our customers.
At Tru Nail Lounge, we want your nails to be healthy and beautiful. Our nail salon provides a cozy environment, top hygiene, and the latest in cosmetic nail care services. Allow us to surround you with luxury and pamper you in our plush salon. Tru Nail Lounge provides a comfortable escape from the troubles of everyday life.
[caption id="attachment_14499" align="alignnone" width="697"] Tru Nail Lounge - Top 1 nail salon 98116 in Seattle, WA[/caption]
Our nail salon understands that Safety and Sanitation are key to your peace of mind. Our implements are medically sterilized and disinfected after each use. Buffers and files are used only once then discarded. All pedicure procedures are done with liner protection. And above all, staff are trained to follow a proper sanitization protocol that puts the client's hygiene as the number one priority.
Come pamper yourself and experience the ultimate service. Call Us to set an appointment, or just walk in any time.
Send Message to listing owner