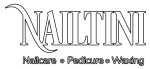 Description
Are you looking for a reliable nail salon for nail care and spa services? Look no further, Nailtini is the ideal nail salon. Come to us in Morris Plains, New Jersey 07950 to have the joys when caring for your beauty and see yourself get more and more beautiful with a stylish look!
We guarantee to provide excellent services, especially catching up with new trends in the nail & beauty care industry. Whether you would like to do a simple Manicure & Pedicure, a perfect Waxing, or look for a stylish nail design, you are at the right place! All the technicians at Nailtini are willing to hear your needs and deliver the best services that you deserve! No matter which services you choose you will satisfy with everything at our nail salon.
Our nail salon understands that Safety and Sanitation are key to your peace of mind. Our implements are medically sterilized and disinfected after each use. Buffers and files are used only once then discarded. All pedicure procedures are done with liner protection. And above all, staff are trained to follow a proper sanitization protocol that puts the client's hygiene as the number one priority.
Come to us now and enjoy the most wonderful moment.
Send Message to listing owner