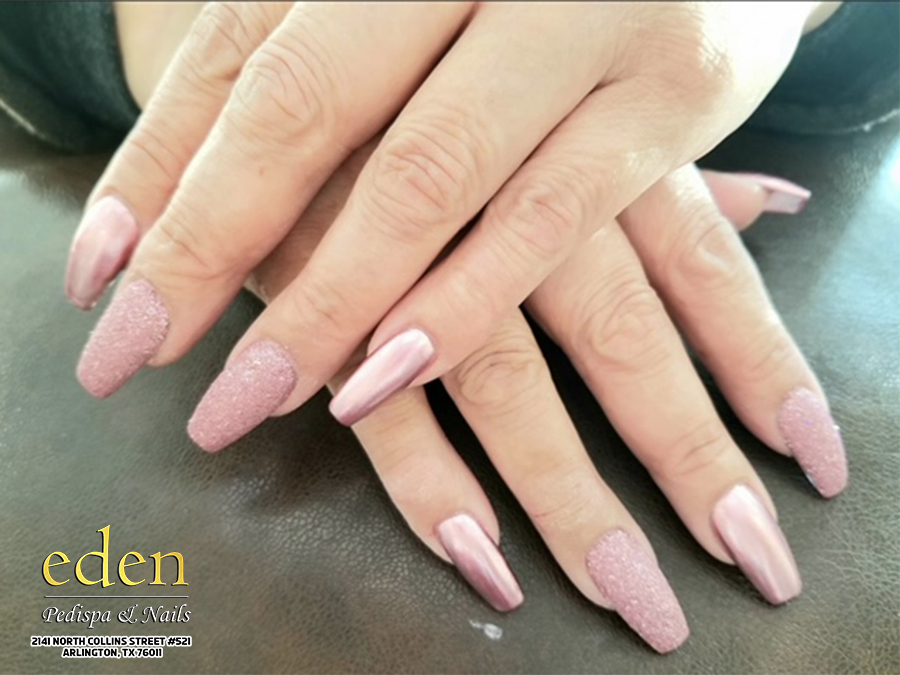 Description

Located at a beautiful place in Arlington, TX 76011, Eden Pedispa & Nails offers the ultimate in pampering and restoring your beauty with our whole-hearted, careful & professional staff. Our philosophy and mission are to ensure that customers are happy when they come and satisfied when they leave.


Our professional team of nail care technicians uses the latest techniques to provide you with cutting-edge nail services. We offer a wide selection of Nail services for you and your friends. From Manicures, Pedicures, and Additional Services to Waxing. Our high sense of responsible and excellent customer service is the reason why our regular clients consider us as the first-to-go nail salon.


Especially, understanding that customers always appreciate cleanliness and safety when coming to a nail salon, we ensure beautiful and healthy nails for each client. Buffers and files are used only once and then discarded. Paraffin waxed is also never recycled for another use. All pedicure procedures are done with liner protection. nail salon Arlington, TX 76011


We always try our best to upgrade all services and give you the best moment. Let us take good care of you today!


Add: 2141 North Collints Street #521, Arlington, TX 76011Phone: (817) 642 5059Map: https://goo.gl/maps/efrUAidWqA7XSPNX9



Eden Pedispa & Nails salon in Arlington, TX 76011


Send Message to listing owner