💃 Like a great new haircut or a terrific skin care regimen, healthy, well-manicured nails are an integral part of a neat, pulled-together appearance – one that can work as an asset in both the social and the business world. It takes a bit of courage to wear the manicure like this since it is really unusual. However, once you wear this design, you can catch all the attention!
Design by nail salon 35045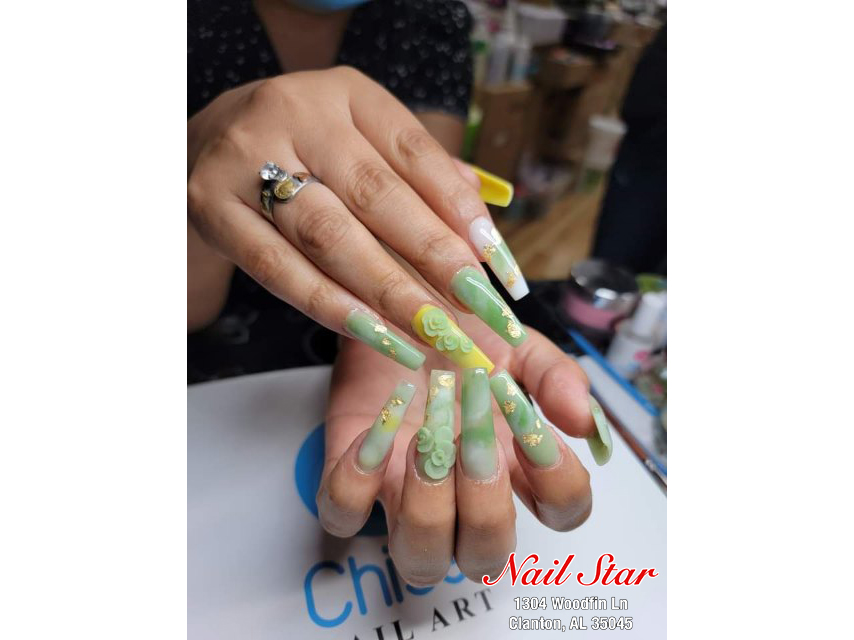 👉 Whichever colors your paint your nails, in combination with marble effect, will surely become stylish, trendy, and simply perfect for both casual wear and formal occasion. Money can't buy happiness, but it can buy a pretty set of nails. Call Nail Star – nail salon Clanton now!