Regular pedicures can help promote healthy circulation in hands and feet. Another added benefit of the manicures and pedicures is to prevent nail diseases. Professional nail technicians can spot potential nail and skin problems before they become big problems.
Manicures and pedicures also help to alleviate stress. Relieving stress can promote good mental and physical health. There are many studies that suggest that lowering stress may help aid in memory, digestive and heart health. Manicure and pedicure services can be quite affordable. Regular maintenance of your hands and feet is well worth the cost.
Some nail ideas by Majestic Nails & Spa in Boca Raton | Nail salon Boca Raton FL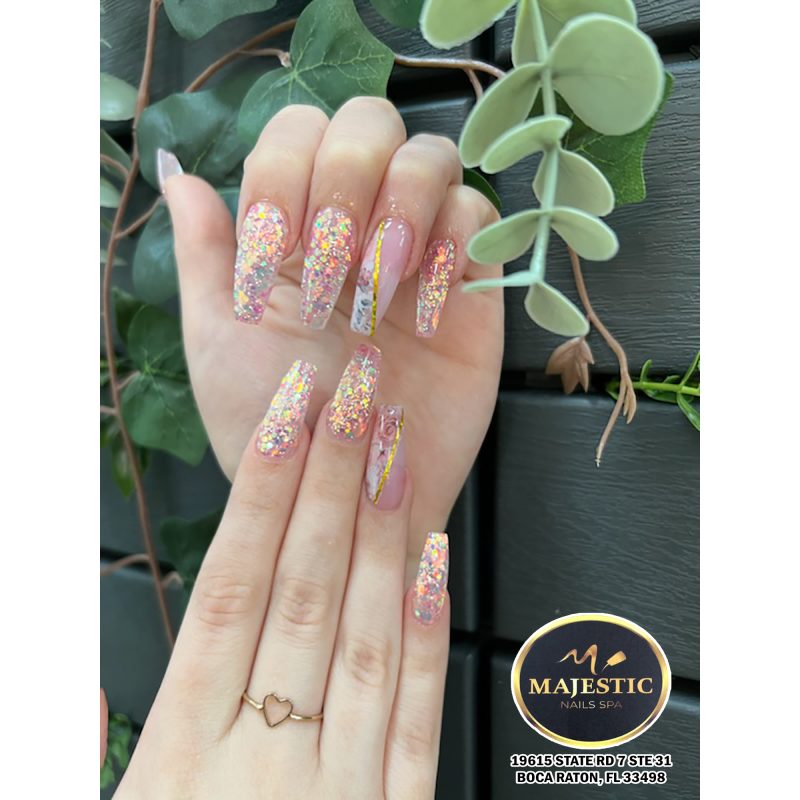 Acrylic is a nail enhancement that is a mix of acrylic powder & acrylic liquid monomer. When combined it forms a blob of a jelly-like texture, placed onto the nail or tip to sculpt/shape and air-dried. This combination creates an artificial layer on your nail that provides you with additional protection.
Acrylic Nails will allow you to try different nail shapes easily since they are strong enough to hold without breaking. Let's go beyond the basics with Acrylic Nails!
Do you want to add some glitter, glamour and bling to your nails? Here is a wonderful Glitter Nail Design that can give you that desired bling like magic. Check out for more and visit us today!
Majestic Nails & Spa | Nail salon Boca Raton FL | Nail salon 33498
Add: 19615 State Road 7, Ste 31 Boca Raton, FL 33498
Phone: 561-451-0170
Maps: https://g.page/r/CSeQ2MMcnU27EAE