While there are no etiquette rules about what's appropriate, some shades are more flattering for women over 40. If your hands show signs of aging, let your fingers do the talking; mellow and warmer nail colors draw attention to your manicure rather than to your hands. Upscale nail salons will use the high-quality nail products to keep your manicured nails both pretty and healthy.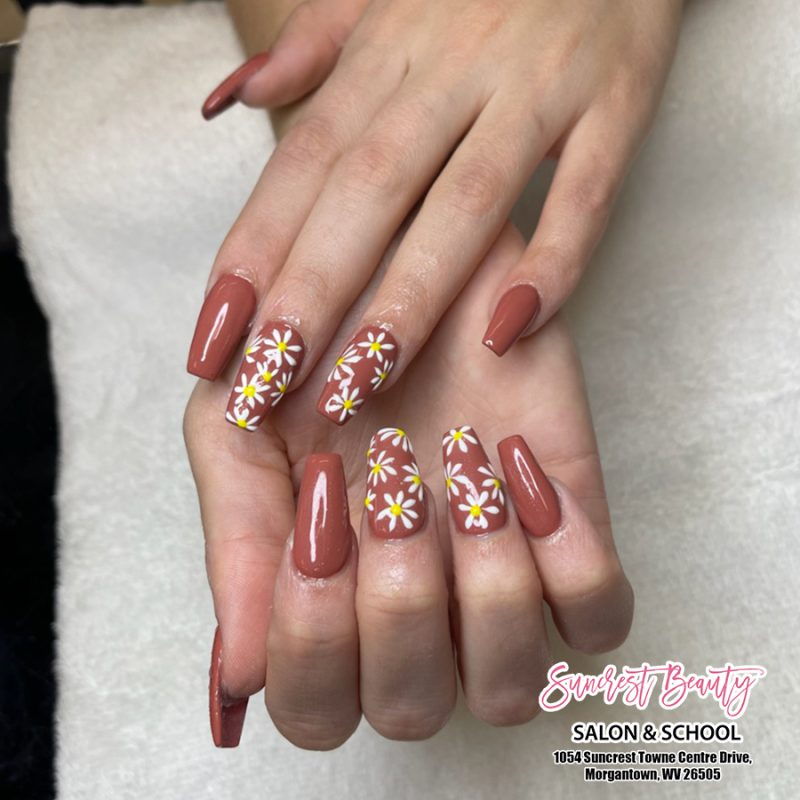 Tiramisu is a soft cream color, subtle with a hint of pink. A color like this will suit springtime, or even getting closer to summer, to have a more neutral hue. It's soft and feminine and great for any time of the year.
When in doubt, a neutral nail color is the way to go. The neutrals range from nude to sheer tints of beige. These more natural-looking colors are perfect if you like to keep things simple, and they work well for both every day and evening occasions.
Vibrant orange: this bright, happy color is just the thing if you need a mood boost!
Our nail design by Suncrest Beauty Salon – Nail salon 26505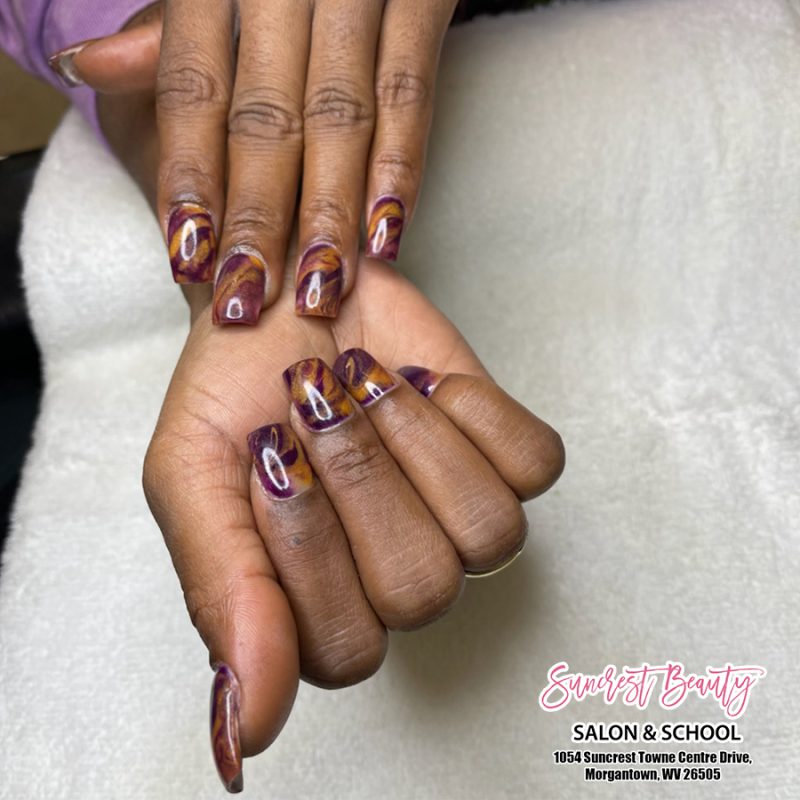 It's the fact that a man doesn't want to think of your nails as just another accessory you're wearing, but as another beautiful part of you. If done right, polished nails can leave a lasting impression that YOU are beautiful (not just your nails). A good manicure is sure to brighten your day. Save your favourite nail picture and come see a professional manicurist for the best nail design!
Call us to make an appointment today!
We are always ready to serve our valued customers!
CONTACT US | Nail salon in Morgantown WV
Address:1054 Suncrest Towne Centre Drive, Morgantown, WV 26505
Phone:304-241-4051