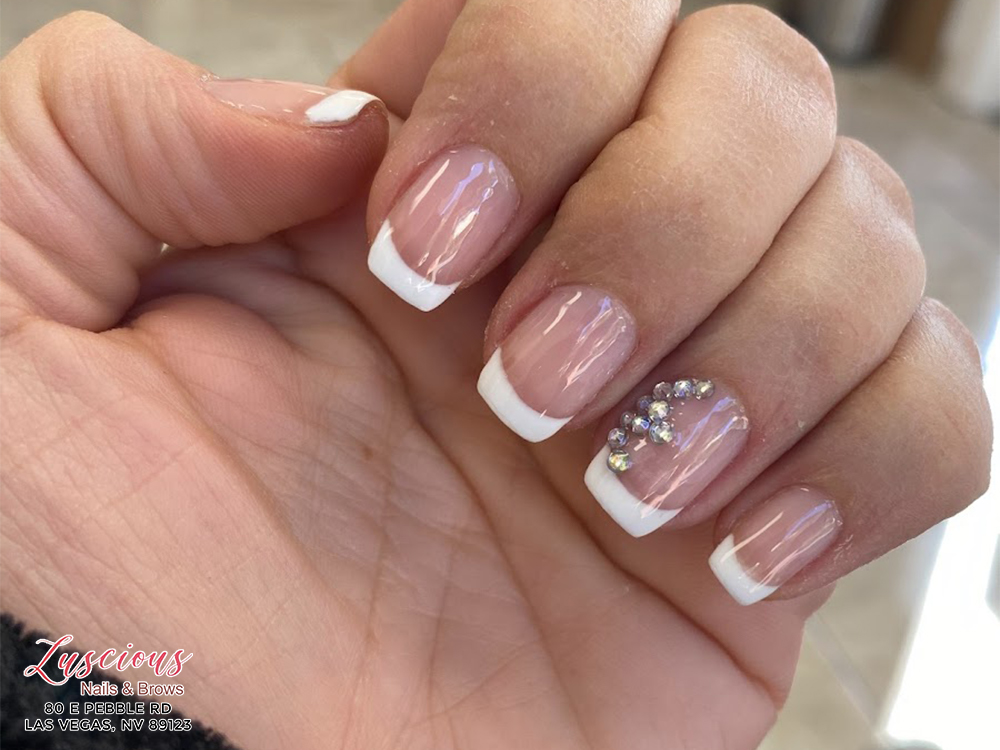 Nail design by Lucious Nails and Brows | Nail salon Las Vegas 89123 | Nail salon 89123
When you come visit a local nail salon and ask for any nail service, "which color would you like your new nails to be" is a common question you will hear from the nail tech. So, what are your favorite nail polish colors? Whether they're glammed up with sparkly polish or left unadorned, nails can tell a lot about a person.
Why Do Many Women Go For French Manicures?
From simple to more complex variations, the French Manicure has proven to be a perfect nail art option. Its simple design creates a universally flattering style that goes with any look.
French manis are elegant and hearken back to classic nail looks from the fifties and sixties, yet they feel clean and modern at the same time. It is minimal and does not look like you are trying too hard, but has a touch of polish and vintage nostalgia. Plus, the style makes your nails look super long. French Manicure choice is such a solid solution to such a time-consuming problem.
The white-tipped look with a pink or nude overlay seems to be an everlasting nail trend, with women still constantly requesting it in nail salons. If you want to look effortlessly, naturally put together, French Manicure is really a great choice for you.
Address: 80 E Pebble Rd, Las Vegas, NV 89123
Phone: 702-890-9921
Email: lananguyen9255@gmail.com
Read more: Lucious Nails and Brows | Blue coffin nail idea for everyone in Las Vegas