QNail Bar is a luxurious nail salon located in Goodyear, AZ 85338, offering a wide range of professional nail care services. Our salon prides ourselves on providing a relaxing and hygienic environment for clients to pamper themselves.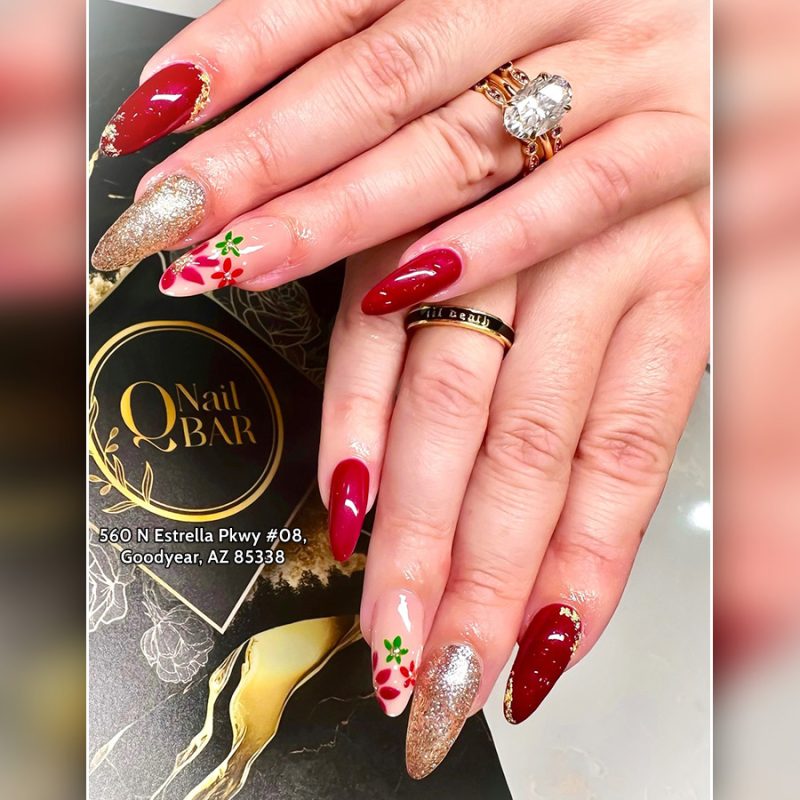 Upon entering QNail Bar, customers are greeted by friendly and highly-trained staff members who prioritize customer satisfaction above all else. We utilize top-of-the-line equipment and premium quality products to ensure that every client receives exceptional service and leaves with beautiful nails that exceed their expectations.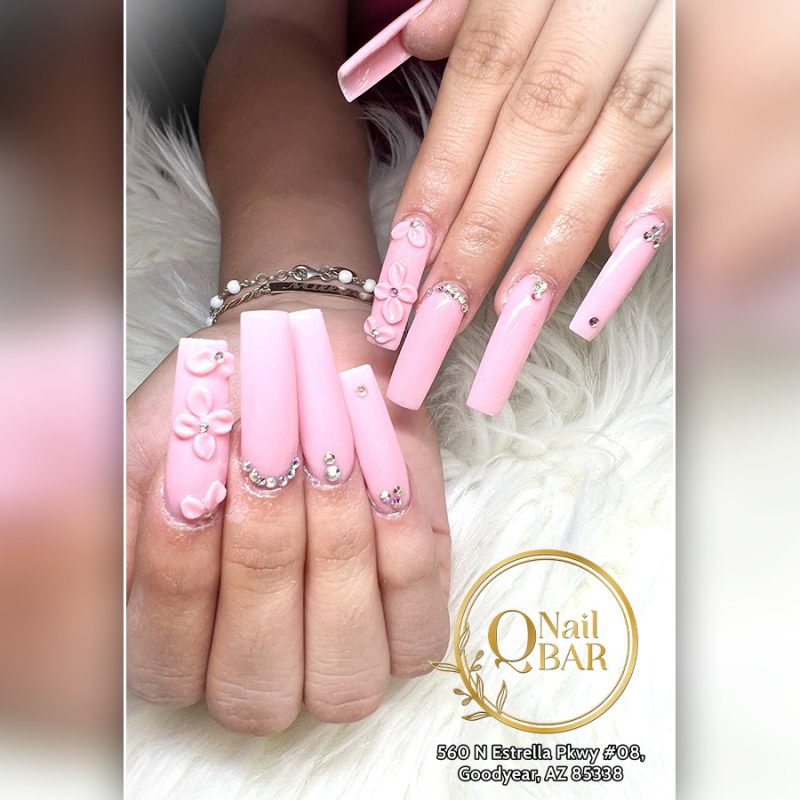 Best nail salon in the West Valley for 2 years straight, 2022 , 2023 and Best of the Best in 2022
We have Pedicure Package option, Gold Pedicure , trending nail design, super clean, use all disposable supplies
Whether it's a classic manicure or pedicure, gel polish application, or intricate nail art design, QNail Bar has skilled technicians capable of catering to various preferences and personal styles. With attention to detail and an emphasis on sanitation practices, our establishment sets us apart as the go-to destination for elite nail care experiences in Goodyear, AZ 85338.
CONTACT US
Address: 560 N Estrella Parkway #08, Goodyear, AZ 85338
Phone: 623-932-1803
Email: qnail.bar@gmail.com
Get directions: https://maps.app.goo.gl/1GHNrxgCAJEQbp946
Website: https://qnailbaraz.com/
Link Facebook: https://www.facebook.com/Qnail.Bar
Link Instagram: https://www.instagram.com/qnail.bar