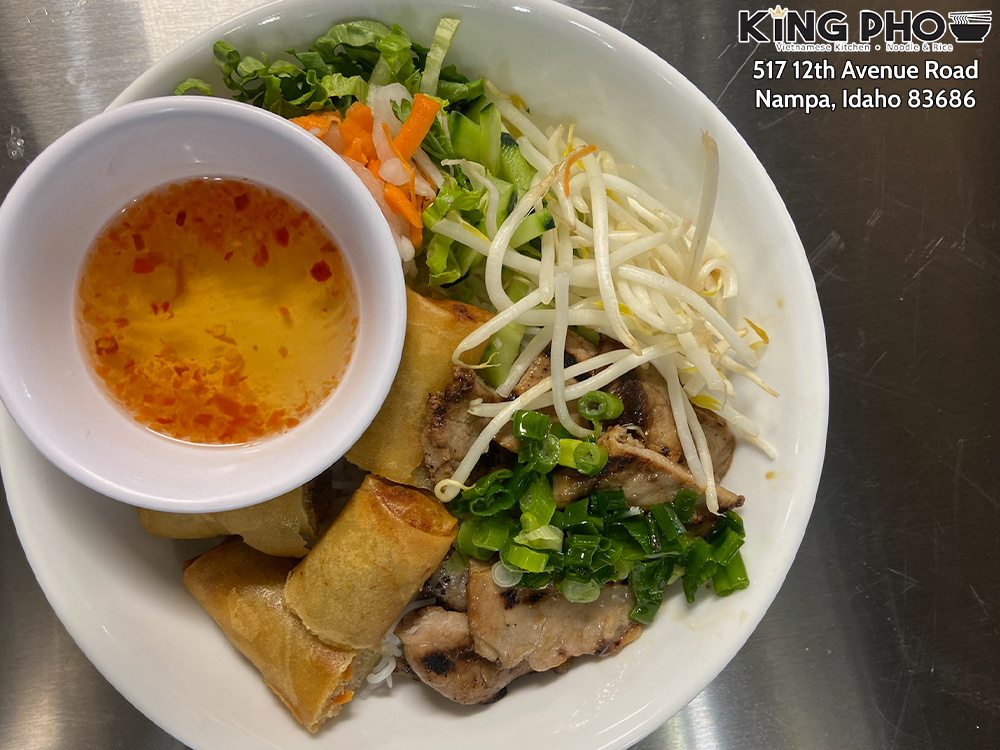 BUN THIT NUONG
Any vegetable or 100% vegetable juice counts as part of the Vegetable Group. Vegetables may be raw or cooked; fresh, frozen, canned, or dried/dehydrated; and may be whole, cut-up, or mashed. Eating vegetables provides health benefits.
People who eat more vegetables and fruits as part of an overall healthy diet are likely to have a reduced risk of some chronic diseases, such as heart disease, including heart attack and stroke and certain types of cancers.
Eating foods such as vegetables that are lower in calories instead of higher-calorie food may be useful in helping to lower calorie intake. Vegetables provide nutrients vital for health and maintenance of your body, such as vitamins A and C, fiber, folate, and potassium.
In addition, we also serve special Phở Việt Nam. You will be completely conquered by the rich and unique flavor of this dish
King Pho Vietnamese Kitchen | Vietnamese restaurant Nampa ID
517 12th Avenue Road,
Nampa, ID 83686
208-475-4407
kingpho517@gmail.com