Ballerina nails (also known as coffin-shaped nails) are Kylie Jenner's signature nail shape. Ballerina nails are essentially the stiletto nail, but with a square rather than pointy tip. They're called ballerina nails or coffin nails because the shape resembles both a coffin and a ballerina's slipper.
To dive into nail services, we cannot skip over a popular nail technique that is required the most these days at most of the top nail salons, it is Dipping Powder. Dip Powder manicures help create beautiful sets of nails without the use of a curing lamp.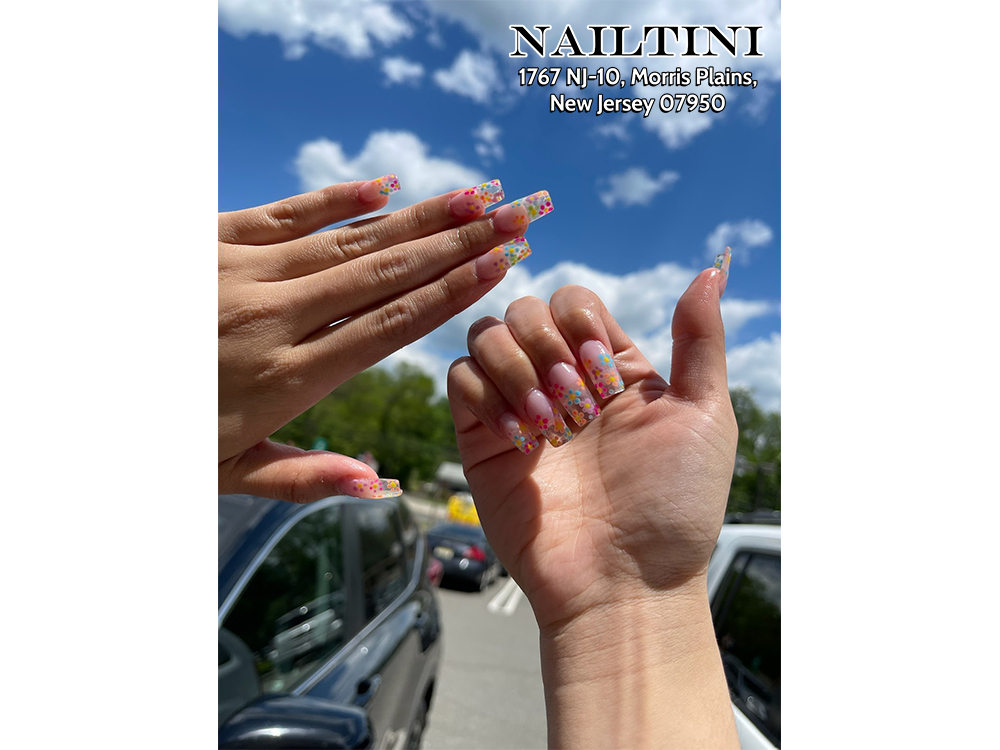 Nailtini | Nail salon 07950 | Good Nailtini in Morris Plains NJ
The process involves painting on a base coat, then dipping your entire nail in the color powder, repeating as necessary to achieve the correct color, buffing to shape the nail, and finishing with topcoat. Dip Powder nails (also known as SNS nails) can last up to 3-4 weeks without taking on significant damage.
Getting your nails dipped by a pro can cost you about $40 or more, but the optimal result is worth the price. If you want to take control of glamming-up your nails, then you can't go wrong with Dip Powders at a top nail salon where you can find over 1000 colors Dipping Powder
🌹 Go for this manicure if you want a bold color with a sophisticated design. Who says you cannot be a girly girl with sass?!
💐 This nail design is worth trying out. Contact us to book your appointment
Nailtini | Nail salon in Morris Plains NJ 07950
CONTACT US
Address: 1767 NJ-10,Morris Plains, NJ 07950
Phone: 973-998-4747
Email: nailtini821@gmail.com