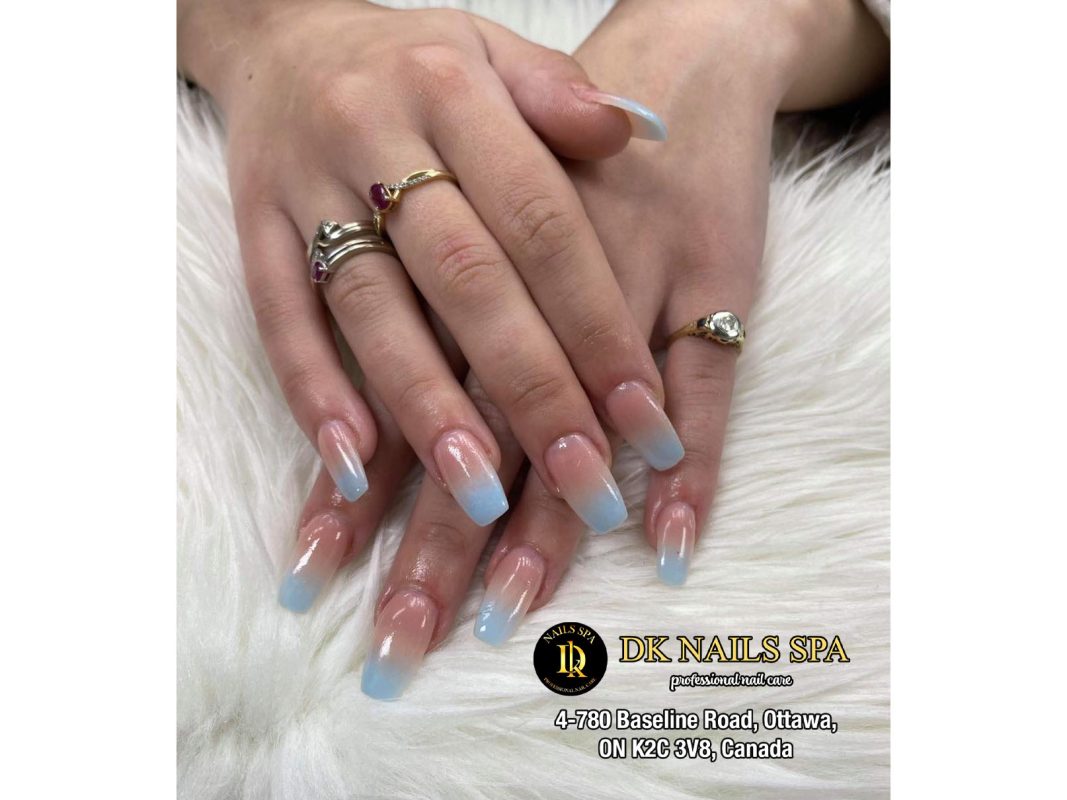 Gelish is a pure, thin UV gel that is pigmented in various degrees to give colour. The formula, which applies like a classic polish, but lasts much longer, is slightly thicker than shellac; expect it to last up to three weeks while protecting your natural nail (bonus). Gelish can often work better for those with weaker nails because of its impenetrable polish.
DK Nails Spa | Nail salon Ottawa, ON K2C 3V8
How long does ombre nails last?
Instead of using UV rays to seal in your polish, the color comes from a pigmented powder. Between base coats and a sealant, you dip your nails into a little jar of your chosen color (SNS and Revel are the two most popular and vetted manufacturers) for a mani that could last three to four weeks
It's the fact that a man doesn't want to think of your nails as just another accessory you're wearing, but as another beautiful part of you. If done right, polished nails can leave a lasting impression that YOU are beautiful (not just your nails). A good manicure is sure to brighten your day. Save your favourite nail picture and come see a professional manicurist for the best nail design!
Ombre nails are one of our favorite ways to create an eye-catching effect with minimal effort. If you love this nail art design, just go for it. Book your appointment now to take care manicure and pedicure in Ottawa!
DK NAILS SPA
Address: 4-780 Baseline Rd, Ottawa, ON K2C 3V8
Phone: 613-224-4777