French Nails & Spa is proud to be one of the best nail salons, located conveniently in Chino, CA 91710. Our nail salon 91710 offers you the ultimate in pampering and boosting your natural beauty with our whole-hearted, creative & professional staff.
Our elegant nail salon will create an ideal space for you to escape from all the stresses as well as tiredness to enjoy the most comfortable moments. We are proud of offering many services for you to choose from such as Manicures, Pedicures, Skincare & Eyelashes, and Waxing. Any service that you choose at our nail salon is served by experienced and talented staff to make sure you will have a magnificent experience.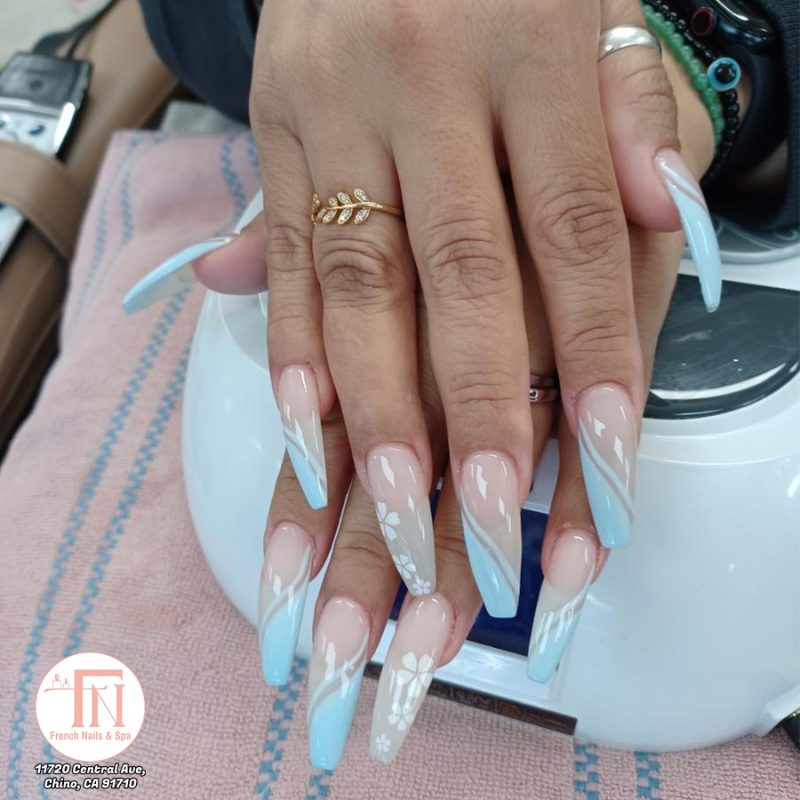 Above all, we place the highest emphasis on cleanliness, and all the technicians are trained to adhere to the strictest sanitation standards. Our implements are medically sterilized and disinfected after each use. Buffers and files are used only once and then discarded. All pedicure procedures are done with liner protection.
Come to French Nails & Spa and enjoy the beautiful life! Let us be your first choice!
French Nails & Spa in Chino CA 91710
Address: 11720 Central Ave, Chino, CA 91710
Phone: 909-919-9961
Google map: https://goo.gl/maps/s6ucrgpYUJf8oWTJ9