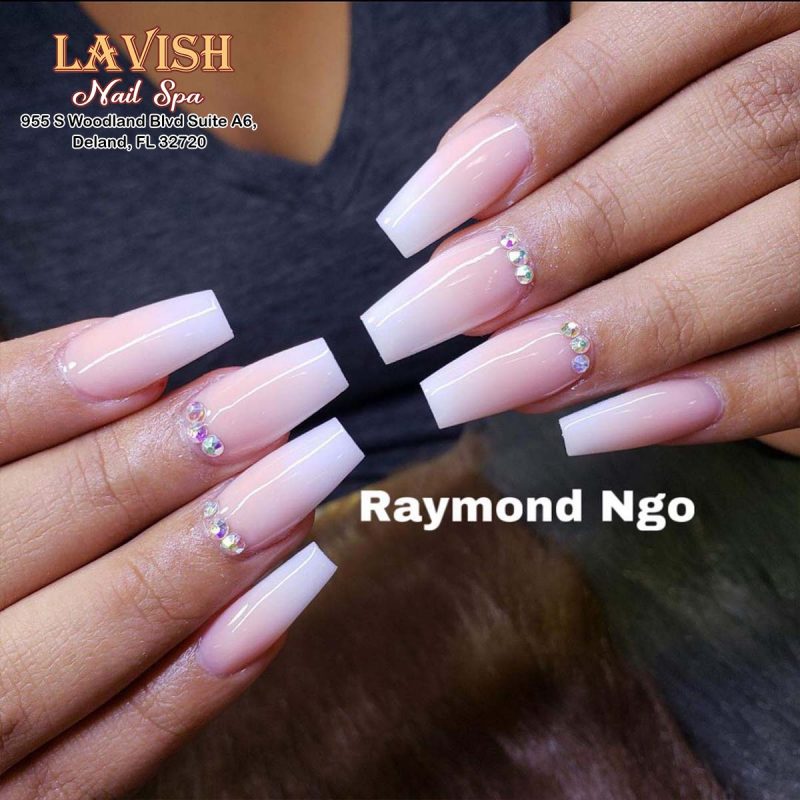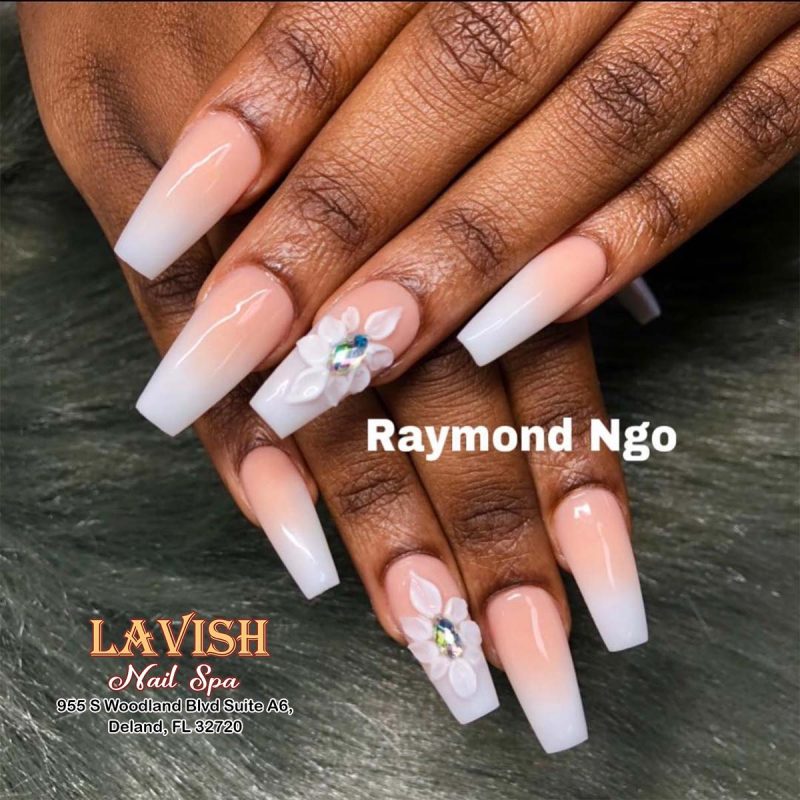 Lavish Nail Spa – Best nail salon 32720
Ladies' nails have always been an important dimension of beauty and fashion. You can have so many choices for your nail designs. Do you want to make your nails stand out? If you are looking for a way to step up your manicure game, then 3D nail art is here to answer your manicure prayers. Nail art is super-hip right now and 3D nail art — where you add embellishments to your fingernails — takes it up a notch.
How will you make your manicure bling-bling? Have you thought about adding some amazing gemstones onto your nails to create a bright look? Nail art with rhinestones, gems, pearls and studs make you nail designs sparkle and shine.
Adding nail gems to your manicure is a sure way to make your hands pretty and interesting. Rhinestones, gemstones, pearls and jewels are available in a large selection of colors, shapes, and sizes. All you need is to choose your favorite ones then leave the rest to an experienced nail artist.
❤️ If you want a nail design that is unique and on-trend while still being office appropriate, look no further than these nail art ideas.
Join us today and have fun with your new nail style – Lavish Nail Spa | Nail salon Deland FL!
Contact us
Address: 955 S Woodland Blvd Suite A6, Deland, FL 32720
Phone 386-873-7555
Email: doanbac00@gmail.com