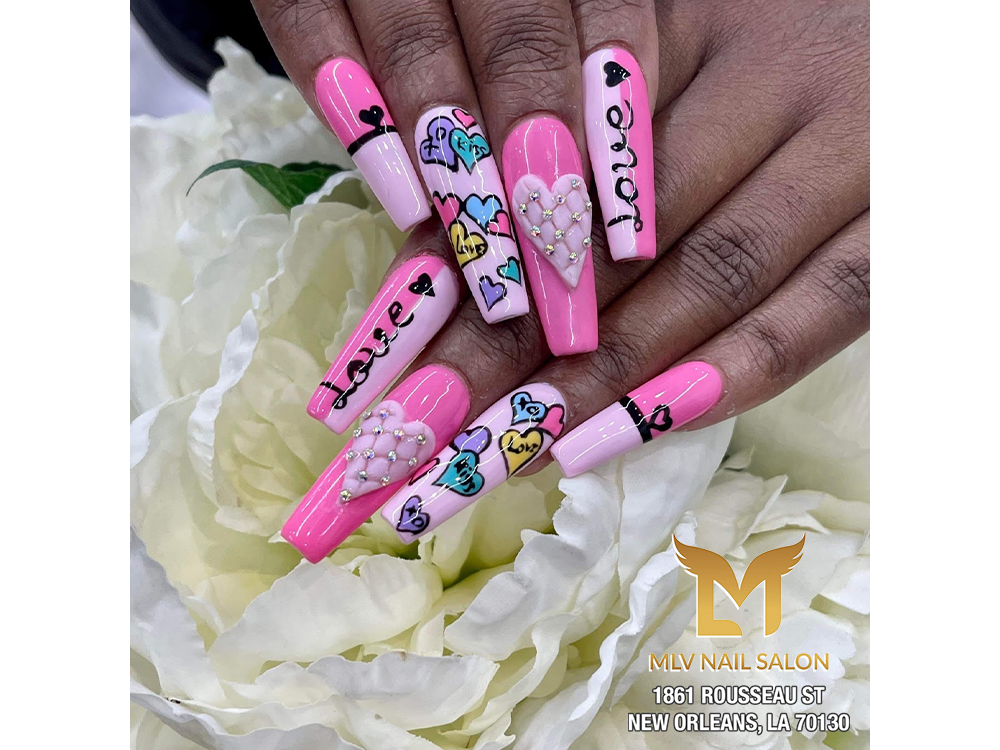 MLV Nail Salon | Best nail salon New Orleans LA 70130
What is the difference between French manicure and pink and white?
It consists of artificial nails emulating the French style through both pink and white colors of gel builder or acrylic. The main difference between both is that while the French Manicure is a style of nail polish application, the Pink & White is an artificial nail technique.
Take care manicure and pedicure near me New Orleans, LA 70130
Can you fill pink and white nails?
Some techs like to drag the pink acrylic over the entire nail, lightly covering the white acrylic. While the pink-and-white backfill is more work than a regular fill, the extra time it takes to prep the nail pays off at the end of the service.
Is it better to get a fill or new nails?
We recommend that you get a fill once there is a visible gap between your cuticle and your existing acrylic set, about every 2 to 3 weeks. Once you have filled your acrylics 3 or 4 times, it's probably time to get a new set. You have more control over the strength and look of your nails this way.
CONTACT US
Address: 1861 Rousseau St,
New Orleans, LA 70130
Phone: 504-252-9500