Who Should Choose Coffin Shaped Nails?
Everyone can go for this trendy nail shape. Especially, if you are the girl who cannot grow out her nails and wants really long, cool nails, our team would suggest you coffin nails as the way to go. They can be any length, but most people prefer longer nails as that is the trend, but don't hesitate to get them a little shorter as this is still very stylish.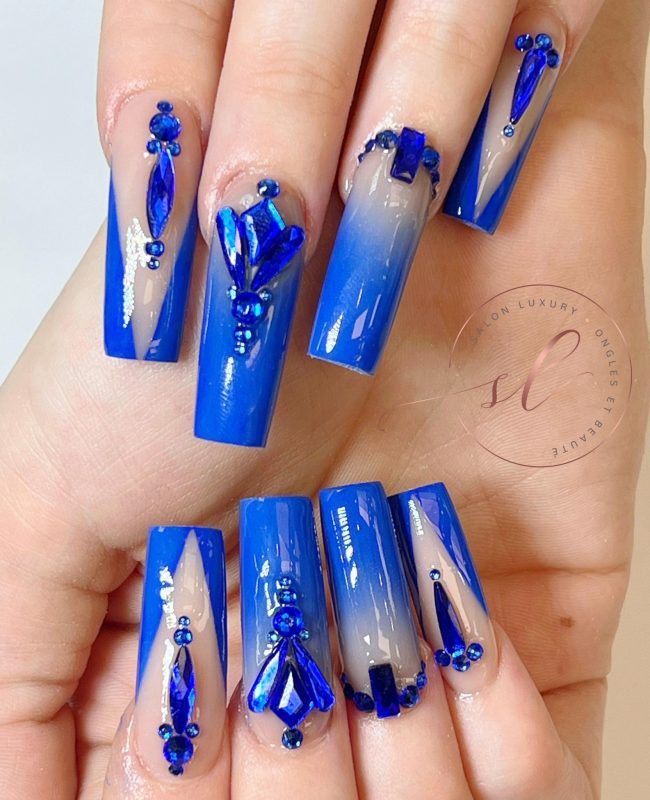 Why Are Coffin Nails So Attractive?
Here are some reasons to love coffin shaped nails:
They elongate the fingers and provide a bigger canvas for nail art. And they obviously add a bit of edge to every outfit.
Coffin nails are flattering on any shape of hand.
Coffin nails are a bit more fun and adventurous than rounder shaped nails.
Coffin shaped nails have a flat tip which makes them strong and durable.
WELCOME TO ONGLES ET BEAUTE LUXURY
Located at 3235 ave De Granby, Local 49 Montréal, QC H1N2Z7 Canada
It's the fact that a man doesn't want to think of your nails as just another accessory you're wearing, but as another beautiful part of you. If done right, polished nails can leave a lasting impression that YOU are beautiful (not just your nails). A good manicure is sure to brighten your day. Save your favourite nail picture and come see a professional manicurist for the best nail design!