We are dedicated professionals committed to excellence. We strive to exceed our clients' expectations and have a passion for what we do. Our team unconditionally guarantees all services and products. An unsurpassed experience means our guests should feel their absolute best when they walk out V Nails & Spa door.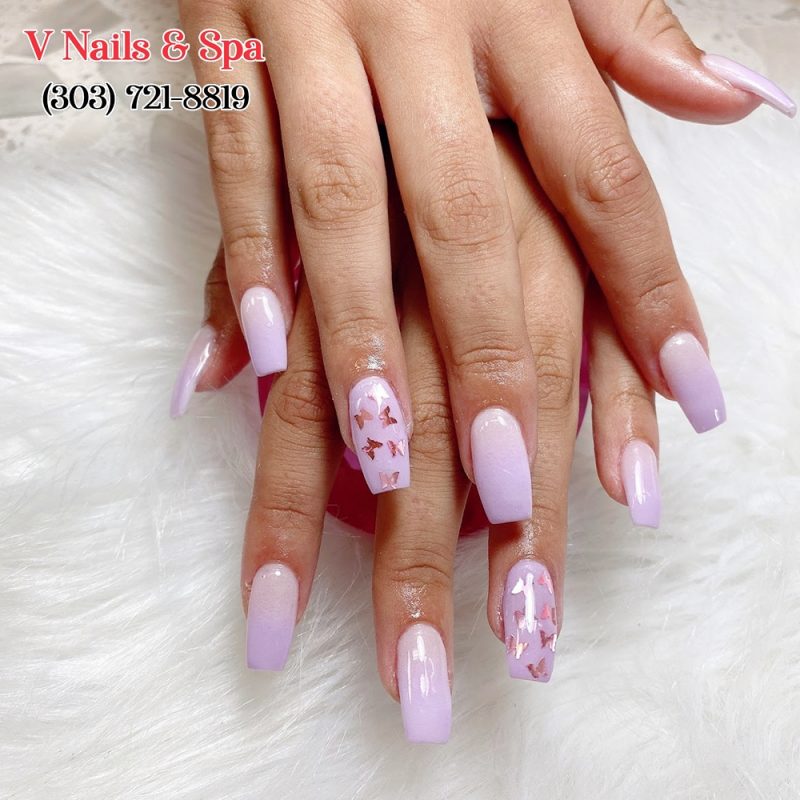 If you're worried about poking your eye out or you want a slightly less fragile yet still extreme nail shape, try coffin or ballerina nails. This shape, which has two names, is basically like stiletto nails but with a squared-off tip to mimic the appearance of a coffin or pointe shoes.
Ballerina nails (also known as coffin-shaped nails) are Kylie Jenner's signature nail shape. Ballerina nails are essentially the stiletto nail, but with a square rather than pointy tip. They're called ballerina nails or coffin nails because the shape resembles both a coffin and a ballerina's slipper.
If you love this nails design, just go for it. Book your appointment now.
CONTACT US
V NAILS & SPA
Address:6836 S University Blvd, Centennial, CO 80122
Email:kellythuyle79@yahoo.com
Phone: 303-721-8819
Nail salon 80122 | V Nails & Spa | Centennial, CO 80122 | Nail salon near me | The best nail salon in Centennial, CO 80122