Are you looking for a nail salon to rejuvenate your beauty? Visit our nail salon, which is conveniently located in Mesquite, TX 75150. GREYSTONE NAIL SPA offers the ultimate in pampering and restoring your beauty with our whole-hearted, careful & professional staff.
GREYSTONE NAIL SPA in Mesquite | Nail salon Mesquite TX 75150 guarantees to provide excellent services, especially catching up with new trends in the nail & beauty care industry. Whether you would like to do a simple Manicure & Pedicure, a perfect Waxing, or look for a stylish nail design, you are at the right place! All the technicians at GREYSTONE NAIL SPA are willing to hear your needs and deliver the best services that you deserve!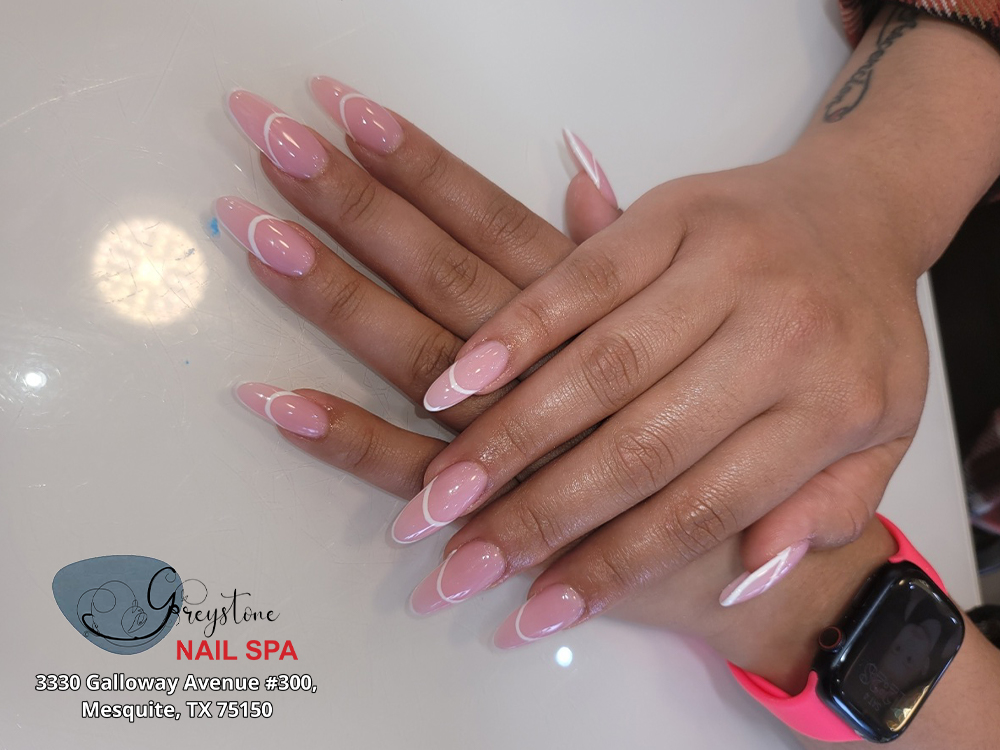 A manicure or pedicure is a service that keeps the nails and skin of the hands and feet in healthy condition. This may mean smoothing calloused skin on your feet, as well as maintaining the cuticles of your hands. Adding proper oils and shaping nails helps keep them strong. Services also include a light massage or gentle muscle stretching that accompanies manicures and pedicures.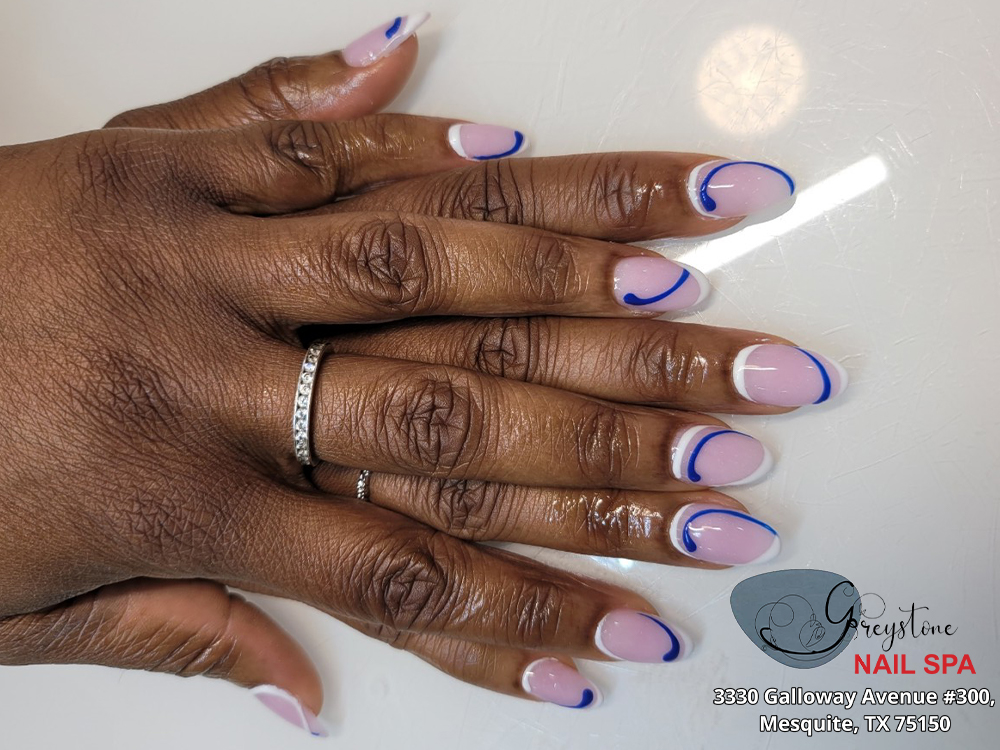 Acrylic is a nail enhancement that is a mix of acrylic powder & acrylic liquid monomer. When combined it forms a blob of a jelly-like texture, placed onto the nail or tip to sculpt/shape and air-dried. This combination creates an artificial layer on your nail that provides you with additional protection. Acrylic Nails will allow you to try different nail shapes easily since they are strong enough to hold without breaking. Let's go beyond the basics with Acrylic Nails!
💅 Nothing can improve your mood like a new manicure. May your day be as amazing as your nails! You can change the world with colors. Join us today and have fun with your new nail style
GREYSTONE NAIL SPA | Nail salon 75150
Address: 3330 Galloway Avenue #300,
Mesquite, TX 75150