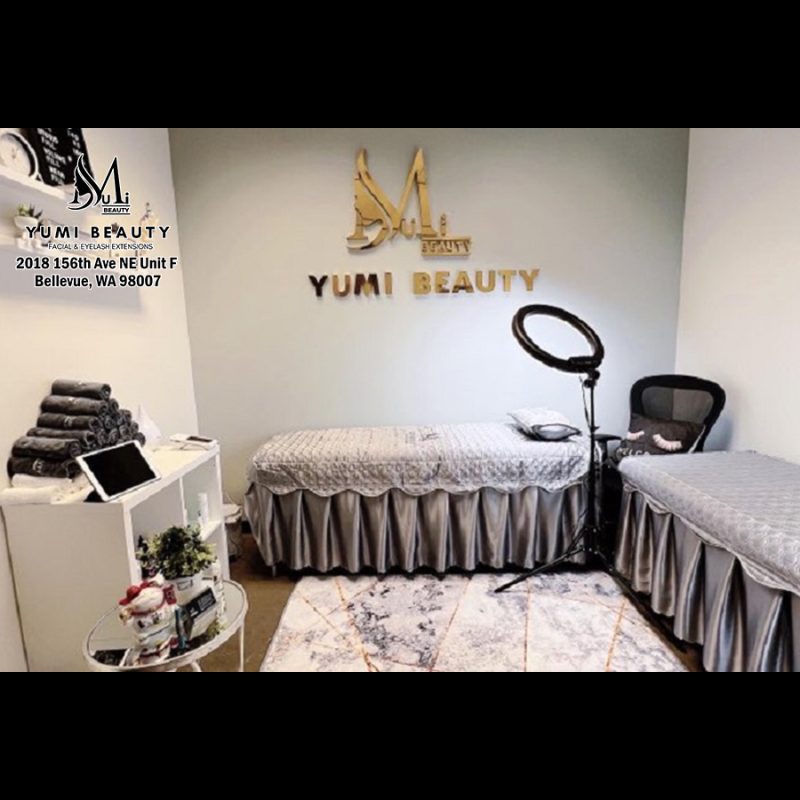 The Lashes – Choose From Our Four Different Lash Styles:
Natural – Lashes are enhanced by adding subtle length and volume, suited for those who do not want their extensions to be noticeable.
​Doll Eye – Longer lashes are placed in the center of the eyes, making the eyes look bigger, more round, and open.
Cat Eye – Longer lashes are placed on the outer corner of the eyes to emphasize the width of the eyes, for a sultry, more exotic look.
Dramatic – For those who want high volume, length, and curl in their lashes – a glamorous look.
Yumi Beauty | Eyelash extensions Bellevue WA 98007
Adress: 2018 156th Ave NE Unit F, Bellevue, WA 98007
Phone: 206-889-3965 or 206-889-3359
Aftercare is the best way to maintain your lash extensions and keep them healthy. Make sure your aftercare products are oil-free and contain safe ingredients.
Call, walk-in or message us today – Best beauty salon in Bellevue!