French nail design is a classic look that has been around for decades and still looks as beautiful as ever! It's a timeless, versatile manicure that goes with anything from a casual day out to a formal event. The precise design consists of painting the tips of the nails in white, usually in an oval or "smile line" shape, then covering it up with your favorite color for the base coat. This creates an elegant style that looks sophisticated and well-put together. Plus, you can always dress it up with some glitter or other decorations if you're feeling brave enough! There are so many possibilities to make it uniquely yours, making this classic look both fun and stylish.
French nail salon Palm Desert 92260 | Bliss Nails & Spa | Nail salon 92260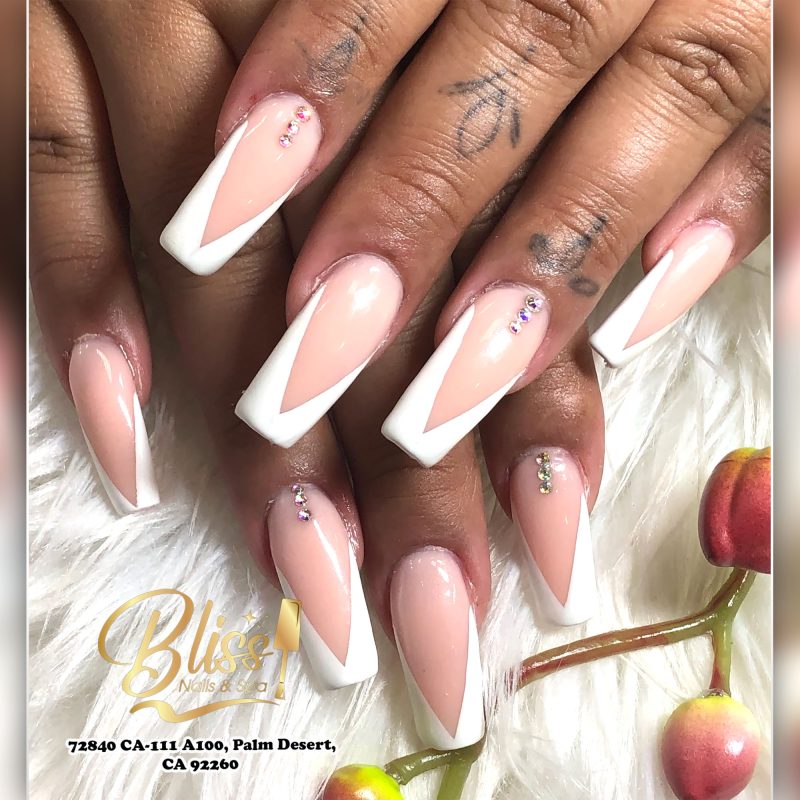 Black nail design is an edgy and chic look that is sure to turn heads! It's a great way to make any outfit look more fashionable and eye-catching. The possibilities are endless with black – you can opt for a classic solid black manicure or customise it with polka dots, lines, pyramids, chevron stripes and much more for a unique look. Not only does black always appear stylish, it's also incredibly versatile – it can be dressed up or down easily depending on the occasion. With a few simple tools and some creativity, you can create fantastic designs that will make you stand out from the crowd!
CONTACT US
Address:72840 Hwy 111,
Ste A100,
Palm Desert, CA 92260
Phone:760-674-9889
Located in THE SHOPS at Palm Desert Mall lower level Adjacent to MACY'S