Located at a beautiful place in Las Vegas, NV 89118, Brilliant Nails & Spa offers the ultimate in pampering and restoring your beauty with our whole-hearted, careful & professional staff.
We are committed to providing you with the latest advances in beauty care. At our nail salon, we provide the best services for our valued customers in the beauty care industry at a reasonable price. With years of experience, we take pride in doing a great job. Our staff always works with their talent and passion. You would be treated carefully and thoroughly at any time.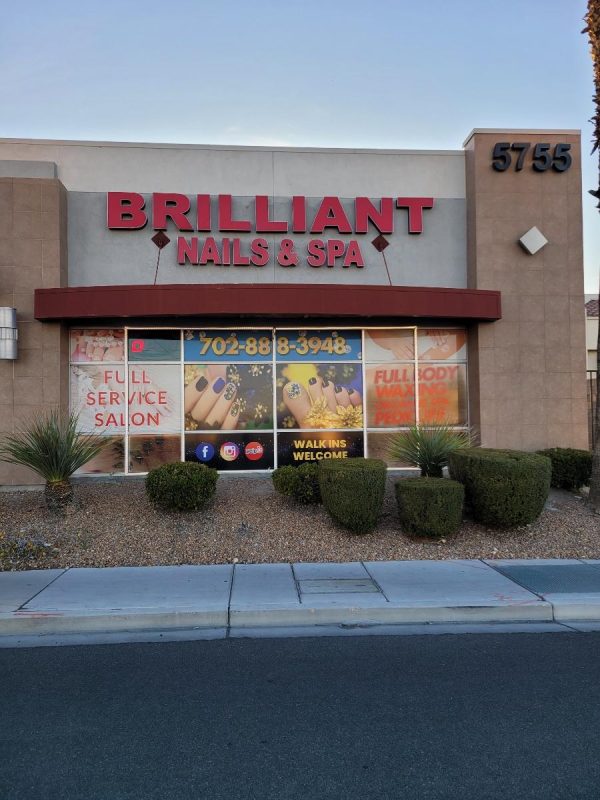 Our nail salon routinely follows a sanitary standard that sets us apart from other places. Buffers and files are used only once and then discarded. Paraffin waxed is also never recycled for another use. All pedicure procedures are done with liner protection. And above all, staff are trained to follow a proper sanitization protocol that puts the client's hygiene as the number one priority.
Call us to make an appointment!
CONTACT US
Address: 5755 South Rainbow Boulevard #103C, Las Vegas, NV 89118
Phone: (702) 888-3948
Get direction: https://goo.gl/maps/Mke2oJyFvX7t6R2L6
Website: https://brilliantnailsspalasvegas.com
Social link:
Link Facebook: https://www.facebook.com/Brilliant-Nails-Spa-104566665050529
Link Yelp: https://www.yelp.com/biz/brilliant-nails-and-spa-las-vegas
Link Instagram: https://www.instagram.com/brilliantnailslv/
https://top10nailsalonus.com/brilliant-nails-spa/