Hollywood Nails and Spa: Life is too short to have boring nails. Make an appointment or walk-ins welcome! Short nails have less of an upkeep than long ones, and they don't get in your way as much. They can also be super stylish, like this!
Simple design from nail salon 44870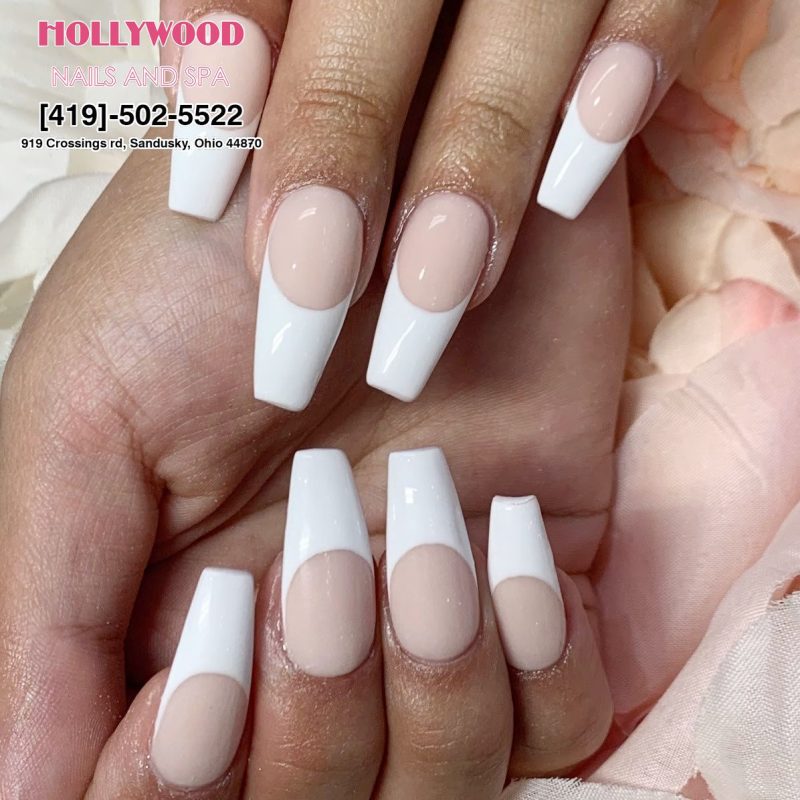 💕 We have so many different nail colors and designs for you to choose from. A great idea is to walk into and just say "I want pretty nails." Our nail techs will have the best time getting to use their creative design skills, and you'll no doubt love the way your nails turn out.
Have no fear, we can give you some advice on what type of designs will work best for you!