For those who want to keep their overall look simple and classic, this nail art design is a perfect choice. With just more than one hour at Excell Nails Florida 33573, and a bit of patience, you will be rocking this nail art design in no time.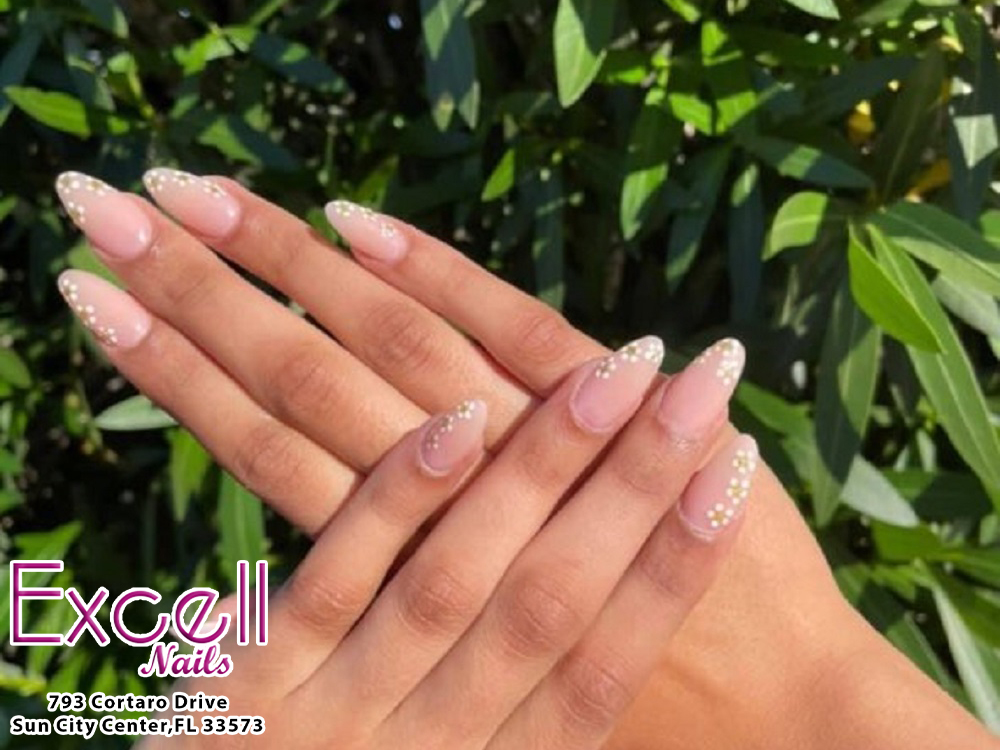 Think of this design as a next-gen French manicure. White nails might not be the right choice for winter snow, but they will surely be great in summertime! White nails will look even more highlighted on your sun-kissed skin. You simply need to try them, even for your seaside vacation. The combination of colors in this manicure is adorable. This particular shade of Baby Pink and White brought together in a fantastic ombre!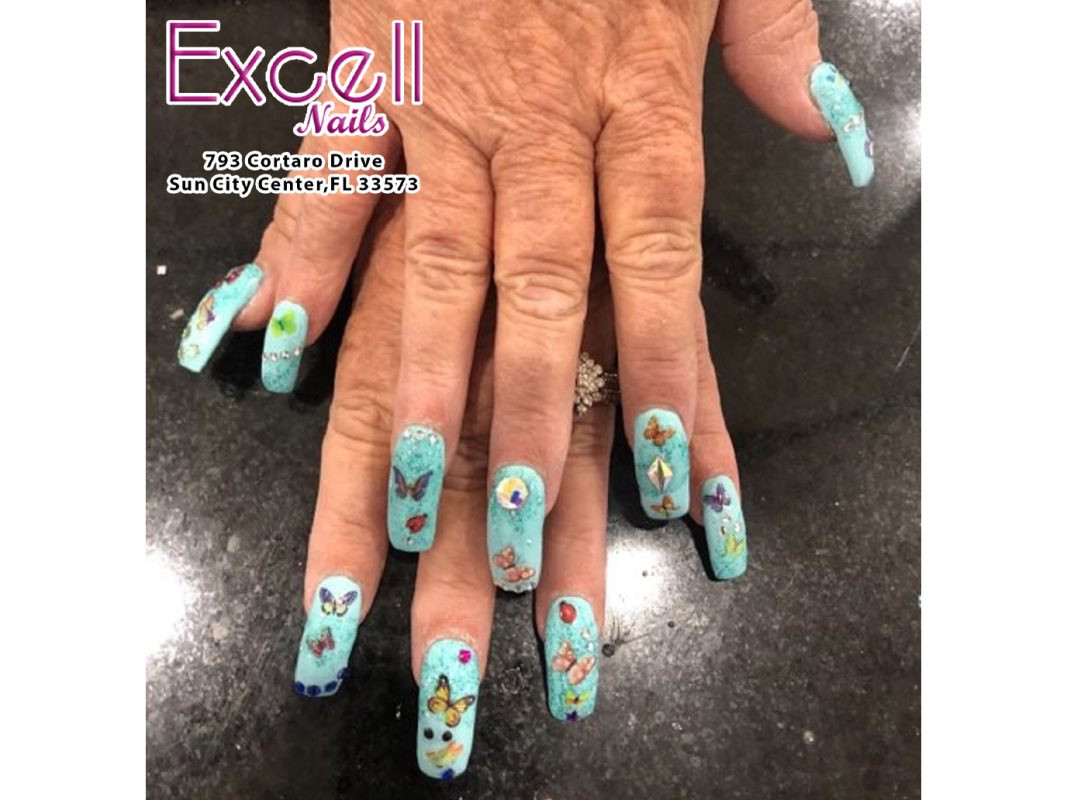 Light Blue is one of the colors that is season-favorite. Blue nails are beautiful, trendy, and they will make you look stylish, no matter what your style is. We love this look because it can be recreated in some many ways. You can try different colors or even add gems or glitter.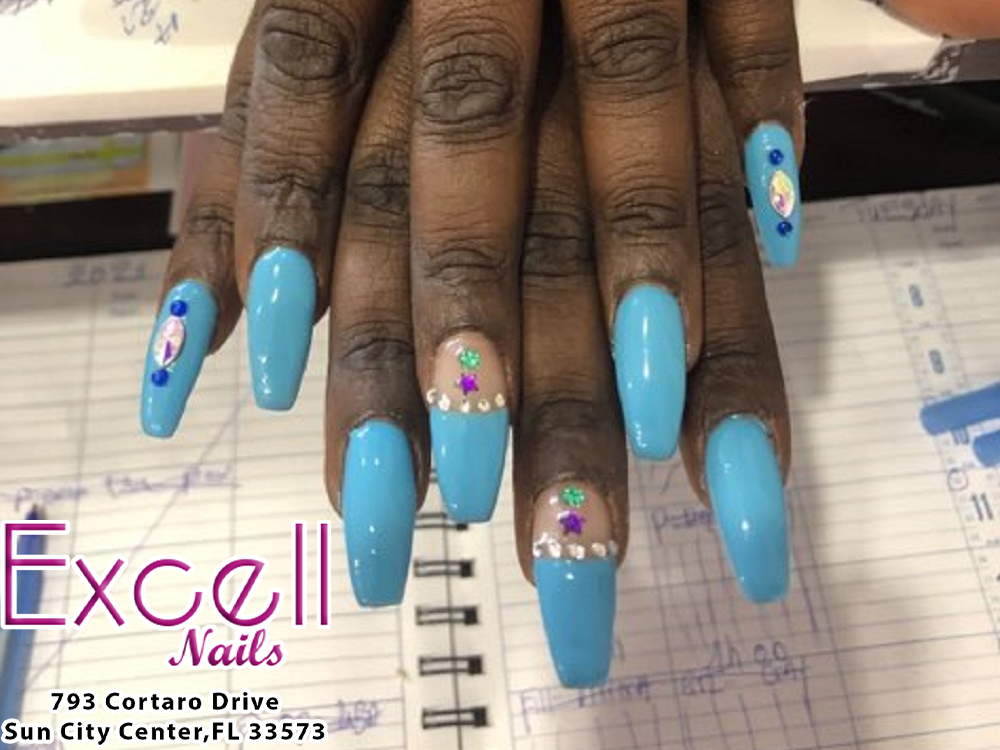 If pink, yellow, and sky blue are not the colors of summer, we don't know which are! They look stunning in a manicure! If you plan to hold cocktails and lie down by the sea with your new nails done, then you need a good place to get inspired. Look no further – our nail salon in Sun City Center has collected some glam nail designs for you to wear this summer.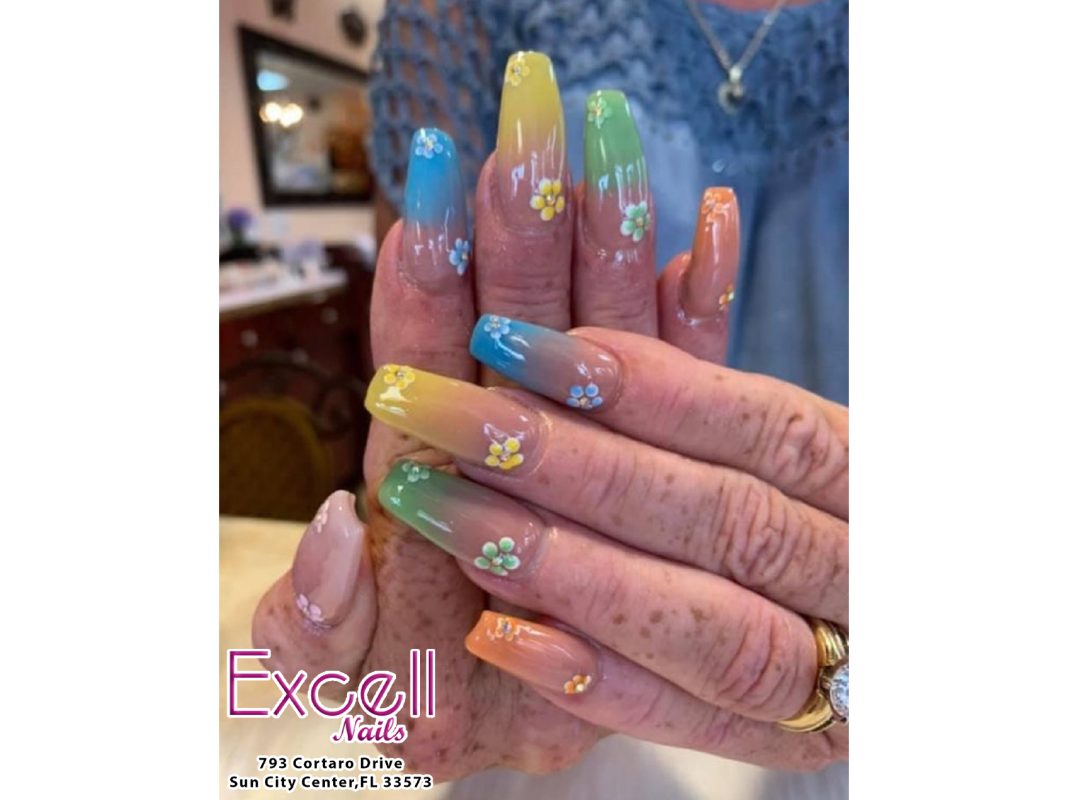 More and more nail art trends in Florida are waiting for you to discover!