Pure Nail Spa located away from the hustle and bustle of village life but close enough to be easily accessible during your break. Our salon has a number of natural nail care and spa treatments for you to discover.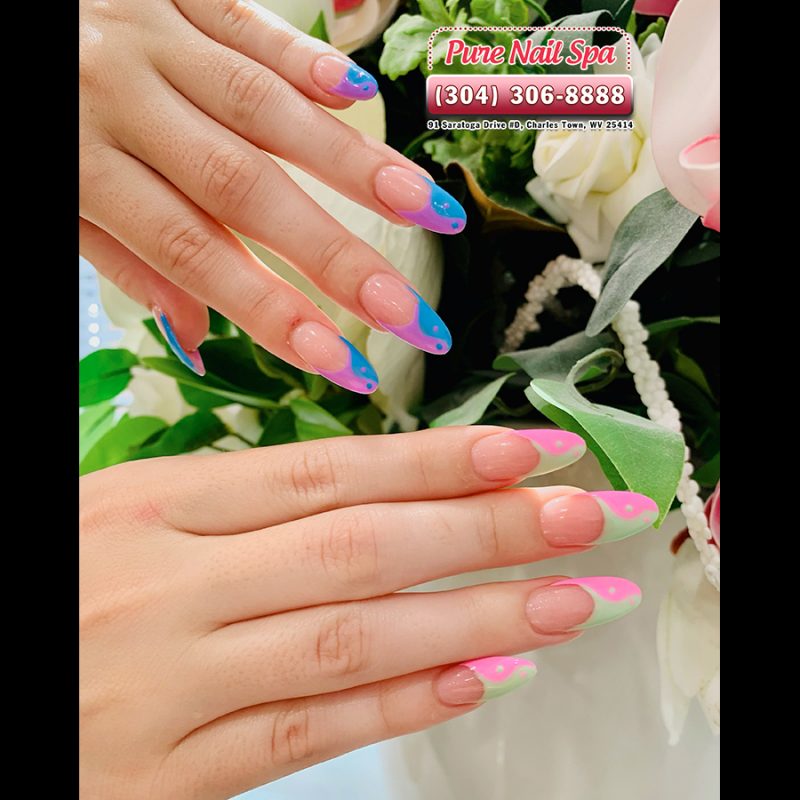 These nails are perfect for busy women who don't have time to get manicure every week. Their length is ideal for doing everyday jobs; still, it looks fancy and stylish.
🌿 This nail style comes off as a sweet and simple design for everybody. Give it a try at nail salon 25414!